80306 Baywest Revolution White Translucent 3 Roll Toilet Tissue System Dispenser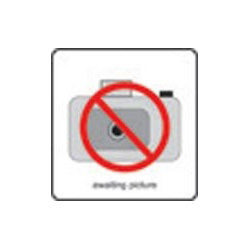 The cost-effective solution to 'high traffic' washrooms
Ensures complete use of the tissue, down to the core, before the next roll can be accessed
It also keeps the product locked, secured and protected
The rolls dispensed carry the European Ecoflower Label
These dispensers are available under our 'Free on Loan' Agreements
White Translucent Baywest Revolution 3 Roll Toilet Tissue System Dispenser
The cost-effective solution to 'high traffic' washrooms, the dispenser holds three rolls of toilet tissue and features a mechanism, which ensures complete use of the tissue, down to the core, before the next roll can be accessed.
It also keeps the product locked, secured and protected. This is by far our BEST SELLING Toilet roll holder.
The rolls dispensed carry the European Ecoflower Label and therefore fit entirely into any 'Green ' purchasing scheme.
These dispensers are available under our 'Free on Loan' Agreements - Please phone or e mail for further details.
| | | | |
| --- | --- | --- | --- |
| JMS ID: | 8427 | Web ID: | 12653 |
| Pack Size: | Each | Weight (kg): | 1 |
| Model Number: | 80306 | | |
Not sure if this is the right product for you, send us your query and we'll get back to you.
If you want to order in bulk we can usually organise a discount.
Want JMS to call you? Fill out the form below.